Top-Notch Commercial Pressure Washing For Your Highland Park Business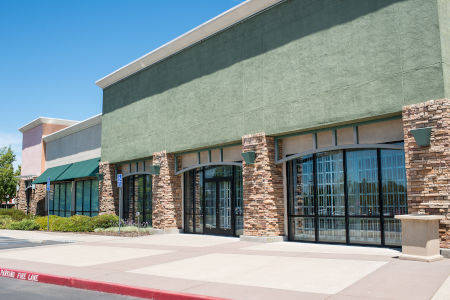 Powerwash Plus is Highland Park's premier pressure washing company offering commercial pressure washing services throughout the entire Highland Park area. We offer professional commercial Highland Park pressure washing services for both large and small-scale properties and buildings.
Our expert technicians use certified high-pressure equipment and cleaning solutions to revitalize your exterior façades, offering services such as driveway washing, paver cleaning, rust removal, and more!
Don't Lose Customers Because Of Grime!
You can bring your building back to life using our specialized services. Our commercial pressure washing services use eco-friendly and effective techniques used to remove dirt, stains, and other contaminants from surfaces.
Our Commercial Pressure Washing Services Will Cover Your Entire Exterior
With state-of-the-art commercial pressure washing services for buildings, we use high-end commercial-grade equipment and make your building look even better than expected causing no damages to its exteriors. Our low-pressure soft-washing method of cleaning is completely safe and effective. We clean bricks, stuccos, and more using our proprietary cleaning agents that are formulated to work on varied surfaces.
We train our commercial pressure washing experts to clean many commercial spaces, including parking lots and garages. Establishing a decent first impression is essential, so you'll need to make sure that customers see anything but a messy parking area upon their visit! We tap into heavy-duty cleaning equipment to deal with any level of dirt, including stubborn areas. Our commercial pressure washing solutions can lift any stain and remove grease in an environmentally friendly way.
When it comes to business exterior washing, Powerwash Plus is the business that you can trust. We provide free pressure washing estimates and affordable services. Don't settle for less when it comes to bringing in business for your Highland Park company! Contact Powerwash Plus for a shine that will make your commercial property look new again. We guarantee 100% customer satisfaction, and our job isn't done until you're satisfied, and that's a promise!
Call us for your next commercial pressure washing service in Highland Park today!
Latest Commercial Pressure Washing Projects
Latest Cleaning Tips & Articles
The Benefits Of Professional Gutter Cleaning

When most people think of pressure washing services, they usually start to think of how dirty their driveway is, or perhaps their roof and patio. But one area that's too often neglected is the gutters that surround their house. Gutters should have a special place in […]

Rust Removal Tips For Your Home

Rust develops where water with high mineral content is present, when certain types of pest control substances or fertilizers are used, or when metal comes into contact with concrete surfaces; for instance, patio furniture on your pool deck. We found the right balance of cleaning product […]
Get a Free Estimate Today With a Trusted Pressure Washing Company