Pro Northbrook Pressure Washing Services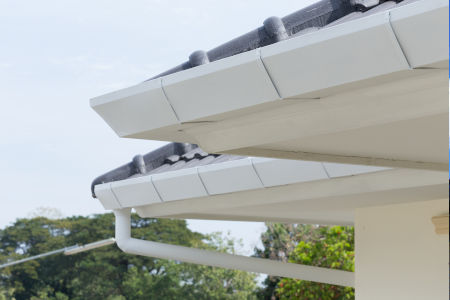 If your house is looking drab and you need a pressure washing company, we can help! We proudly serve the residents of Northbrook and are happy to take on any size pressure washing job.
Your home is your most personal and valuable possession, and we know how important it is to keep it looking its best. Our team of expert pressure washing technicians will give you the best exterior cleaning available in Northbrook so your residence can always make a positive first impression!
We guarantee quality results and handle everything from house washing, driveway washing, deck washing, and more! Powerwash Plus is licensed and insured so that you can count on us for safe and efficient service. Contact us today to set up a free estimate!
Shield Your Northbrook Home From Dirt And Mildew With Roof Cleaning
The condition of your roof is dependent on its frequency of maintenance. We provide roof cleaning services to homeowners in Northbrook who want to keep their rooftops in good repair. Our energy-efficient pressure washing process will leave your old roof looking like new, and we guarantee roof cleaning solutions that will ensure your structure has maximum protection against the weather. Our team removes stains, mold, mildew, dirt, and debris from your rooftop by utilizing an eco-friendly, cost-effective method that is 100% effective. Get in touch with our cleaning specialists to discuss how our pressure washing services can upgrade the appearance of your home in Northbrook.
Pressure Washing Guards Your Property In Northbrook From A Dirty Exterior
At Powerwash Plus, we aim to ensure our clients' homes stay in superior condition so that they can enjoy the peace of mind that comes with a well-maintained property.
House washing has many benefits, including making your Northbrook home look new again, preventing mold growth, increasing curb appeal, saving time (pressure washing can be done in less than an afternoon), and saving money (replacing siding due to mold damage can cost thousands of dollars). House washing is also an eco-friendly cleaning solution for those who value their health and the environment. Homeowners trying to sell or rent out their property will find that pressure washing is an ideal solution for sprucing up the house before putting it on the market.
Bring the sparkle back to the surface of your home in Northbrook with quality pressure washing service. We offer no-obligation estimates, so reach out today!
Our Latest Projects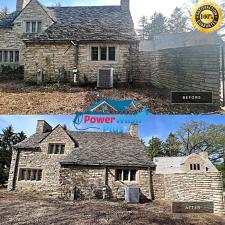 Property Soft Wash in Lake Bluff, IL
Powerwash Plus soft washed this 100+ year old house and privacy wall, revitalizing the property and making it shine again! Our softwash process removed years of organic growth buildup leaving the surfaces clean as can be without damaging anything in the process. […]
See This Project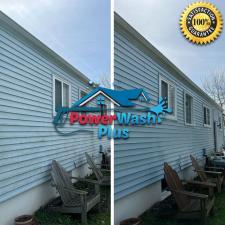 House Wash in Waukegan, IL
We soft-washed the exterior of this home, cleaning the organic staining, dirt and grime accumulated over time. Leaving the home clean as can be! […]
See This Project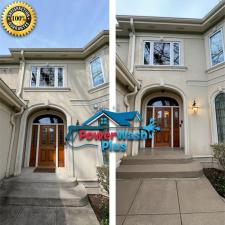 House Wash and Concrete Cleaning in Kenosha, WI
We cleaned the stucco around the whole house and retaining wall in this project, using low pressure on the delicate stucco paired with bio-degradable cleaning detergents, leaving the home clean as can be! We also cleaned the rear patio and the surrounding concrete on the house. […]
See This Project
Latest Cleaning Tips & Articles
The Benefits Of Professional Gutter Cleaning

When most people think of pressure washing services, they usually start to think of how dirty their driveway is, or perhaps their roof and patio. But one area that's too often neglected is the gutters that surround their house. Gutters should have a special place in […]

Rust Removal Tips For Your Home

Rust develops where water with high mineral content is present, when certain types of pest control substances or fertilizers are used, or when metal comes into contact with concrete surfaces; for instance, patio furniture on your pool deck. We found the right balance of cleaning product […]
Get a Free Estimate Today With a Trusted Pressure Washing Company