Lake Villa's Leader In Pressure Washing Services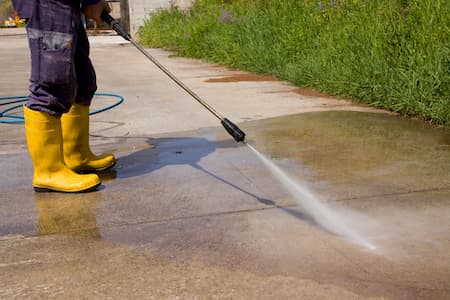 Our team at Powerwash Plus is your top source for experienced pressure washing in the Lake Villa area. We offer both traditional pressure washing as well as soft washing services so that all your surfaces are left looking bright and fresh, and your home or business looks the best on the block!
We can easily remove stains such as dirt and grime, mold, mildew, black algae, and even car oil and grease. Plus, we're always happy to provide you with a free estimate on any of our pressure washing services, because we want to be on the same page with all our Lake Villa customers from start to finish. That's one of the things that sets Powerwash Plus apart as your neighborhood pressure washing company.
Call us today to set up your next exterior cleaning service. Powerwash Plus is your source for dependable pressure washing in the Lake Villa area!
Regular Roof Cleaning Will Protect Your Lake Villa Home
It's true! Regular roof cleaning can detect potential damages while the cleaning is being done, and finding damages while they're still small means you will save money on larger, more expensive repairs.
Roof cleaning pays for itself! Pressure washing not only cleans the surfaces around your Lake Villa home but also helps to raise your home's curb appeal and the overall value of your property. There's no better reason to call our team today and schedule your next roof cleaning appointment. We also offer house washing, gutter cleaning, fence washing, and more!
Call us today to help your Lake Villa home look bright and fresh again.
Pressure Washing Can Boost Your Lake Villa Home's Curb Appeal!
If you're ready for detailed house washing in the Lake Villa area, our team at Powerwash Plus is here to help! We are your top source for all pressure washing needs, and our house washing services include both traditional pressure washing and soft washing services. Regular house washing will not only help your home look great, but it will also ensure that it functions properly, all throughout the year.
Call Powerwash Plus today for more information, or to schedule your next service with us!
Our Latest Projects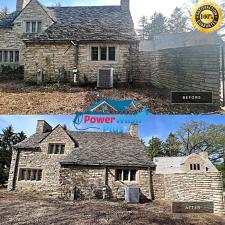 Property Soft Wash in Lake Bluff, IL
Powerwash Plus soft washed this 100+ year old house and privacy wall, revitalizing the property and making it shine again! Our softwash process removed years of organic growth buildup leaving the surfaces clean as can be without damaging anything in the process. […]
See This Project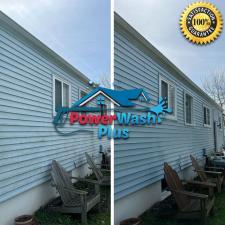 House Wash in Waukegan, IL
We soft-washed the exterior of this home, cleaning the organic staining, dirt and grime accumulated over time. Leaving the home clean as can be! […]
See This Project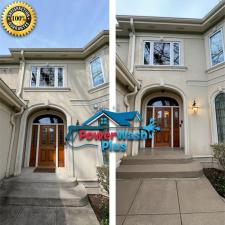 House Wash and Concrete Cleaning in Kenosha, WI
We cleaned the stucco around the whole house and retaining wall in this project, using low pressure on the delicate stucco paired with bio-degradable cleaning detergents, leaving the home clean as can be! We also cleaned the rear patio and the surrounding concrete on the house. […]
See This Project
Latest Cleaning Tips & Articles
The Benefits Of Professional Gutter Cleaning

When most people think of pressure washing services, they usually start to think of how dirty their driveway is, or perhaps their roof and patio. But one area that's too often neglected is the gutters that surround their house. Gutters should have a special place in […]

Rust Removal Tips For Your Home

Rust develops where water with high mineral content is present, when certain types of pest control substances or fertilizers are used, or when metal comes into contact with concrete surfaces; for instance, patio furniture on your pool deck. We found the right balance of cleaning product […]
Get a Free Estimate Today With a Trusted Pressure Washing Company