Experienced Pressure Washing Company In Lake Bluff, IL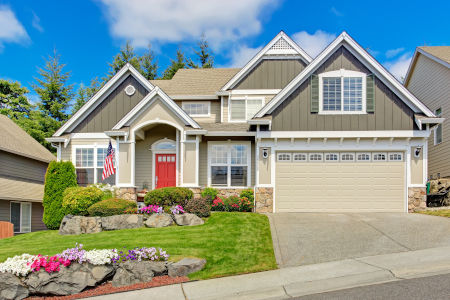 Powerwash Plus offers a wide range of commercial and residential pressure washing services for our clients across the greater Lake Bluff region.
Ever since opening our doors, we've been working diligently to cement our spot as a high-quality pressure washing service provider in Lake Bluff. We want people to have peace of mind when hiring us, which is why we stand behind our commercial-grade pressure washing equipment, our commitment to quality, and our dedication to customer satisfaction.
Read on to find out all about the numerous services we offer to our clientele in Lake Bluff.
List Of Pressure Washing Services In Lake Bluff, IL
Powerwash Plus offers a large range of pressure washing services, both residential and commercial. Below you will find just a few of our most popular services. If you're curious about learning more, please don't wait to reach out to us. Our experience extends from house washing to gutter cleaning, to paver cleaning, and beyond!
If you're interested in finding out more about the various pressure washing services we offer to our residential and commercial clients in Lake Bluff, please call us today!
Hire Lake Bluff's Top Roof Cleaning Company Today
Cleaning the roof of your Lake Bluff home can be exhausting, tedious, and dangerous if you don't know what you're doing. Instead of putting yourself in harm's way to make sure your roof is clean, why not hire the region's top roof cleaning company to handle it for you?
Powerwash Plus has the experience and the equipment to deliver top-quality results when it comes to roof cleaning in Lake Bluff. We'll get up there and eradicate all traces of unwanted substances, including moss, mold, mildew, algae, and more. That means you can relax and not have to worry about any of it. Just let our experts take care of the job for you!
Want to learn more about Powerwash Plus's roof cleaning or other pressure washing services in Lake Bluff? Don't hesitate to reach out to us today. When you call us, you'll be put in touch with a friendly and knowledgeable associate who will address any of your questions, comments, or concerns.
We can't wait to hear from you!
Our Latest Projects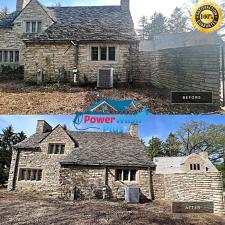 Property Soft Wash in Lake Bluff, IL
Powerwash Plus soft washed this 100+ year old house and privacy wall, revitalizing the property and making it shine again! Our softwash process removed years of organic growth buildup leaving the surfaces clean as can be without damaging anything in the process. […]
See This Project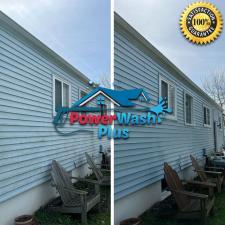 House Wash in Waukegan, IL
We soft-washed the exterior of this home, cleaning the organic staining, dirt and grime accumulated over time. Leaving the home clean as can be! […]
See This Project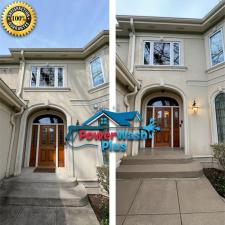 House Wash and Concrete Cleaning in Kenosha, WI
We cleaned the stucco around the whole house and retaining wall in this project, using low pressure on the delicate stucco paired with bio-degradable cleaning detergents, leaving the home clean as can be! We also cleaned the rear patio and the surrounding concrete on the house. […]
See This Project
Latest Cleaning Tips & Articles
The Benefits Of Professional Gutter Cleaning

When most people think of pressure washing services, they usually start to think of how dirty their driveway is, or perhaps their roof and patio. But one area that's too often neglected is the gutters that surround their house. Gutters should have a special place in […]

Rust Removal Tips For Your Home

Rust develops where water with high mineral content is present, when certain types of pest control substances or fertilizers are used, or when metal comes into contact with concrete surfaces; for instance, patio furniture on your pool deck. We found the right balance of cleaning product […]
Get a Free Estimate Today With a Trusted Pressure Washing Company