Superior Rust Removal Professional In Highland Park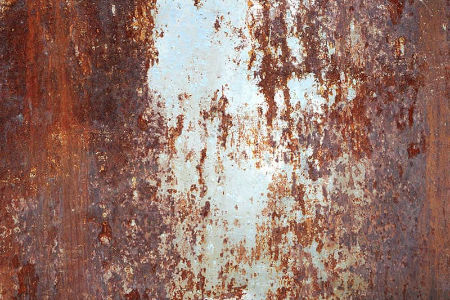 Rust removal can be a daunting and arduous task for any Highland Park business owner, but Powerwash Plus is here to help. We're the premier choice for Highland Park pressure washing, and we have the rust removal skills and expertise to remove rust from both commercial and residential properties. Let us take the work off your hands so you have more time to tend to what matters most!
Why Pressure Washing Works
Pressure washing is one of the easiest and most effective ways of rust removal from exterior surfaces. While you can try to remove this type of staining by hand, it can be an incredibly time-consuming task and may not always work. Our professional rust removal service can quickly get rid of unsightly and potentially dangerous staining and leave your property looking as good as new.
Looking for more help getting your curb looking its best? Try our driveway washing service! At Powerwash Plus, we offer an entire menu of pressure washing services to make your residential or commercial property look its best, so make sure to ask about all we have to offer! At Powerwash Plus, our job is to make you look good!
Residential Rust Removal Services
Depending on the material of your exterior surfaces, they may be vulnerable to oxidation. This is particularly true for materials like metal and steel siding, and this type of staining can be difficult to remove without professional help. Luckily, our metal stain cleaning service is powerful and efficient, and you'll be delighted to see an instant boost in curb appeal once we're done!
If you have a problem with rust staining at your residential property, we can help! Vinyl siding in particular can be subject to oxidation, and our expert pressure washing technique can blast it away to breathe new life into the exterior of your home.
We also provide residential rust removal for homes in Highland Park and the surrounding areas, so feel free to give us a call to find out what we can do for you and your home!
Latest Cleaning Tips & Articles
The Benefits Of Professional Gutter Cleaning

When most people think of pressure washing services, they usually start to think of how dirty their driveway is, or perhaps their roof and patio. But one area that's too often neglected is the gutters that surround their house. Gutters should have a special place in […]

Rust Removal Tips For Your Home

Rust develops where water with high mineral content is present, when certain types of pest control substances or fertilizers are used, or when metal comes into contact with concrete surfaces; for instance, patio furniture on your pool deck. We found the right balance of cleaning product […]
Get a Free Estimate Today With a Trusted Pressure Washing Company