Finest Pressure Washing Company For Waukegan, IL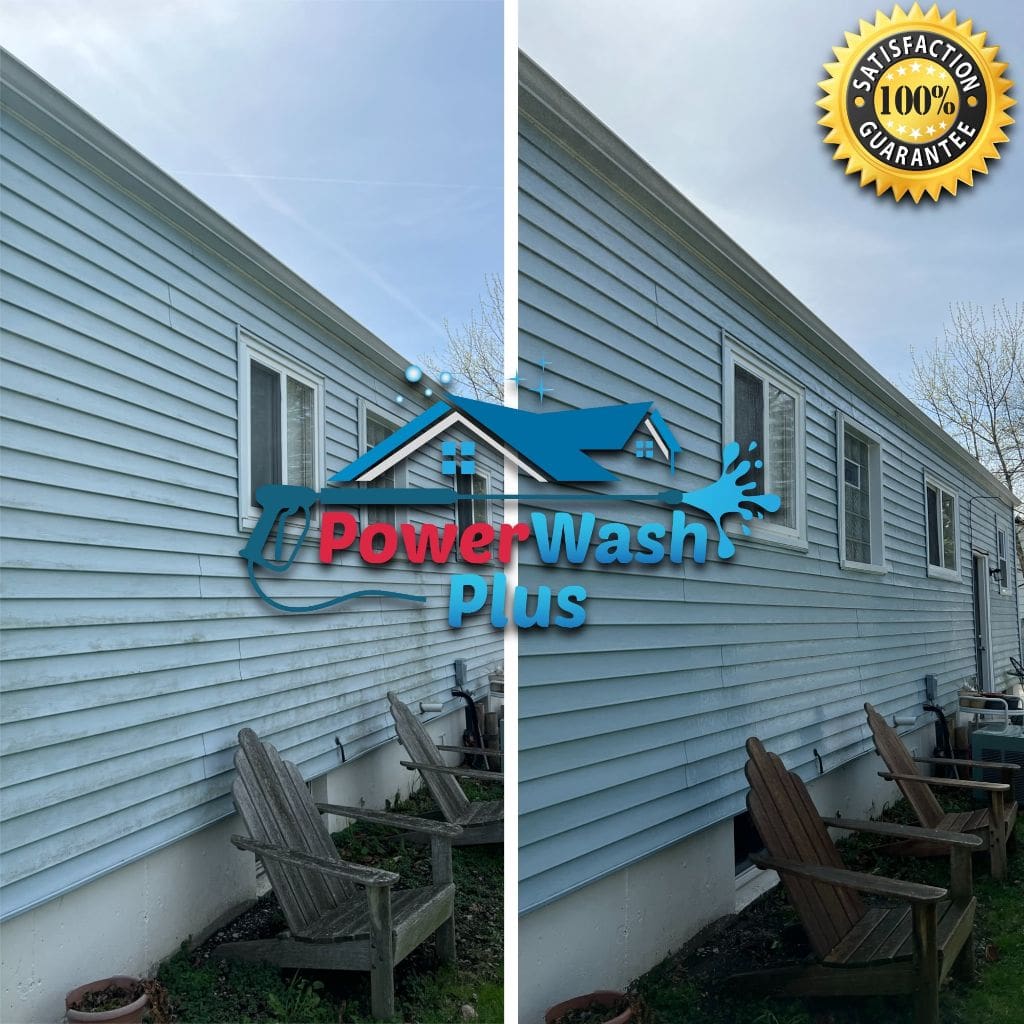 Powerwash Plus is proud to offer its exceptional pressure washing services to Waukegan and the surrounding areas. Our local business provides the exterior cleaning work you need to protect and maintain one of the greatest investments of your life. If your home is dingy, stained, moldy, or simply needs a pick-me-up, then Powerwash Plus can meet all your needs.
Extend Your Roof's Longevity With Waukegan Roof Cleaning
The roof on your Waukegan home has a critical job. It protects you and your family from harsh outdoor elements. You want to ensure that this vital part of your home lasts as long as it can, and that's why it's crucial to invest in professional roof cleaning annually.
Roof cleaning sanitizes your roof of decomposing matter and clears out any dirt and debris bogging it down. Regularly cleaning your roof prevents these buildups from causing wood rot and shingle damage and prevents the need for an early roof replacement.
Powerwash Plus offers superb roof cleaning that perfects and preserves your roof year after year. We can effectively eliminate all manner of grime buildup, toxic organic growths, and weather debris. We can also easily make stains and streaks disappear! If your Waukegan roof needs some extra attention, then the folks at Powerwash Plus are the people to call.
Maintain A Your Home's Exteriors With Waukegan Pressure Washing
Powerwash Plus's exceptional pressure washing is what your Waukegan home needs to look its best from top to bottom. Our expert team provides a diverse list of services to clean all types of exterior features. From thorough pressure washing to delicate soft washing, Powerwash Plus has you covered. We can pressure wash gutters, siding, concrete, and more, and return the clean, manicured aesthetic of your home. If your home exteriors are sporting stains, dirt, or dust, then we're here to save the day!
Contact us about our pressure washing services and see your Waukegan home shine like new!
We offer professional-grade machinery and cleaning solutions, as well as invaluable pressure washing knowledge and experience in the Waukegan area. Leave your home in the most capable hands in town: Powerwash Plus!
Latest Waukegan Pressure Washing Projects
Our Latest Projects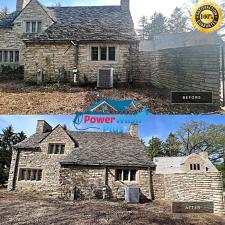 Property Soft Wash in Lake Bluff, IL
Powerwash Plus soft washed this 100+ year old house and privacy wall, revitalizing the property and making it shine again! Our softwash process removed years of organic growth buildup leaving the surfaces clean as can be without damaging anything in the process. […]
See This Project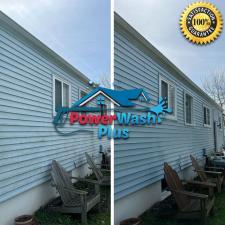 House Wash in Waukegan, IL
We soft-washed the exterior of this home, cleaning the organic staining, dirt and grime accumulated over time. Leaving the home clean as can be! […]
See This Project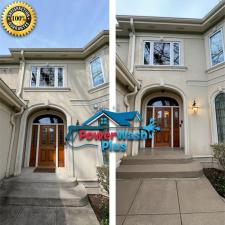 House Wash and Concrete Cleaning in Kenosha, WI
We cleaned the stucco around the whole house and retaining wall in this project, using low pressure on the delicate stucco paired with bio-degradable cleaning detergents, leaving the home clean as can be! We also cleaned the rear patio and the surrounding concrete on the house. […]
See This Project
Latest Cleaning Tips & Articles
The Benefits Of Professional Gutter Cleaning

When most people think of pressure washing services, they usually start to think of how dirty their driveway is, or perhaps their roof and patio. But one area that's too often neglected is the gutters that surround their house. Gutters should have a special place in […]

Rust Removal Tips For Your Home

Rust develops where water with high mineral content is present, when certain types of pest control substances or fertilizers are used, or when metal comes into contact with concrete surfaces; for instance, patio furniture on your pool deck. We found the right balance of cleaning product […]
Get a Free Estimate Today With a Trusted Pressure Washing Company